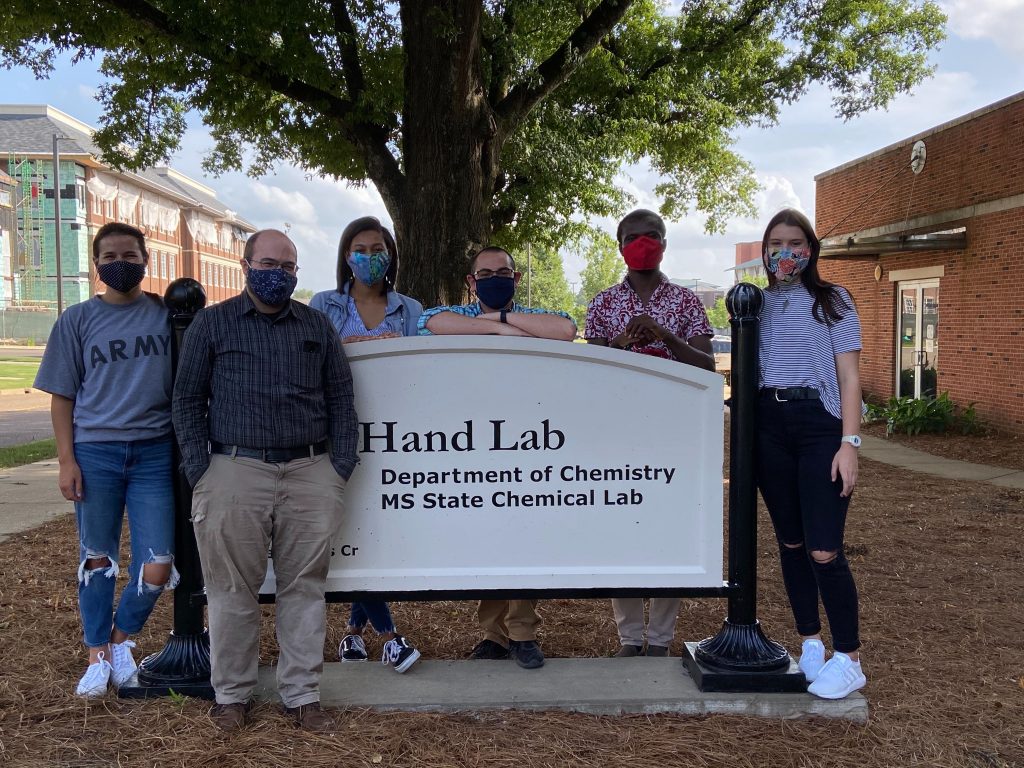 5/2020: Funded by the NSF!

Our work on the synthesis of new nanomaterials has been selected for support by the NSF Division of Materials Research, Solid-State and Materials Chemistry program, for two years!
https://www.nsf.gov/awardsearch/showAward?AWD_ID=2004421

2/20/2020: Mississippi Academy of Sciences Poster Presentations
Ryan and Jaylan presented posters on their research at the Mississippi Academy of Sciences annual meeting in Biloxi. The first public presentation of our group's work–well done!
10/2019: COBRE Pilot Project Grant Awarded
We have been selected to receive a pilot project grant from MSU's NIH-COBRE Center on Pathogen-Host Interactions! This will support us for a year of preliminary studies on biomimetic manganese complexes relevant to the host-pathogen interactions and immunity.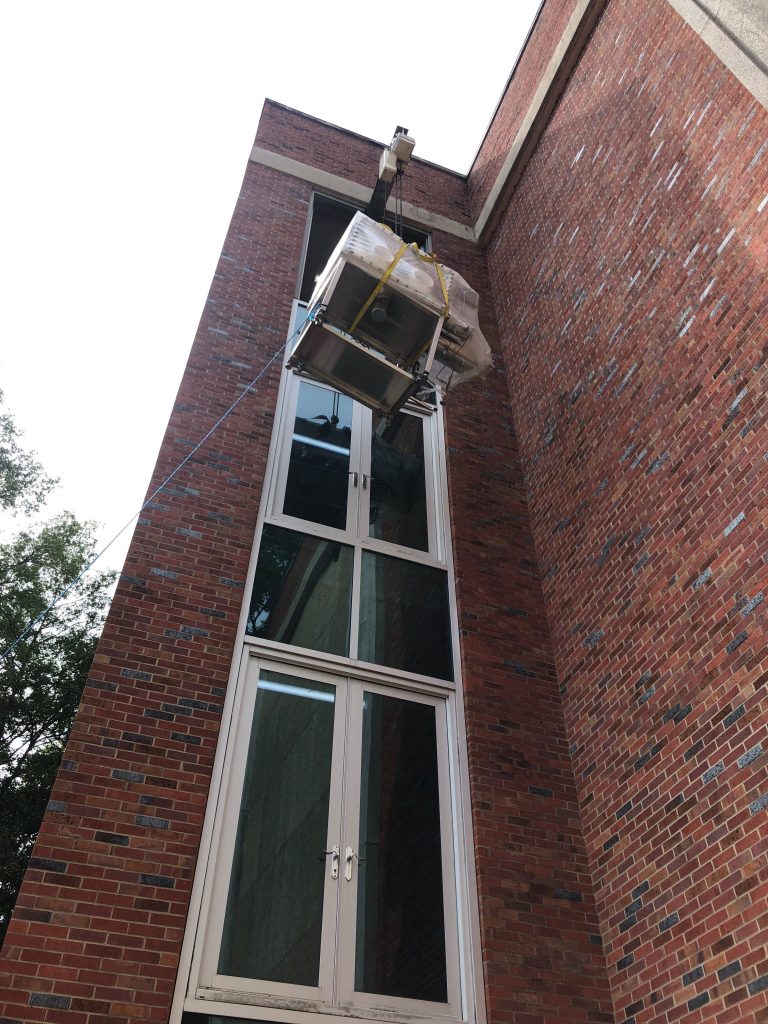 10/13/2019: Our new glovebox was delivered and hoisted up to the 3rd floor!
Soon, all our major equipment (for now) will be up and running.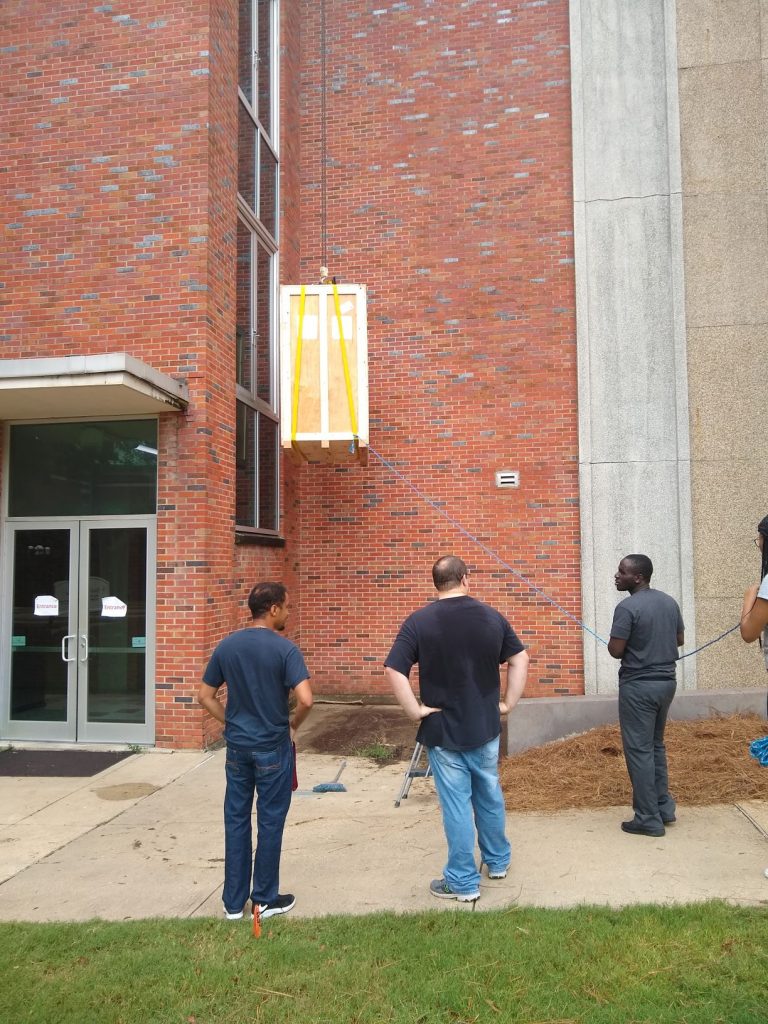 9/2019: Solvent purification system is delivered and hoisted up to the 3rd floor.
Unfortunately, it didn't quite fit in the window. So we brought it back down, unboxed it, and (barely) fit it into the elevator.


The lab officially opens 7/1/2019!
We are recruiting undergraduate and graduate students, and looking for a postdoctoral researcher to join the group. See the Group Members page for more info. See announcement on the Chemistry Department web page:
https://www.chemistry.msstate.edu/news/sid-creutz-joins-msu-chemistry-department/